We have just finished another amazing project of Custom Printed Boxes for Company Called Mtiva. It always makes us happy to work for a company that is doing good for humanity. Before going into further details about the project, let me first tell you about the product called "Mtiva CBD Oil."
What is CBD?
Before getting to know CBD Oil you should first know what CBD is, Its uses, its benefits and also busting some myths about its use. Marijuana has 6 constituents in it and CBD and THC is one of them. THC constituent is very dangerous it can be psycho addictive and it can create mental disorder. Where as, the CBD constituent is actually very beneficial for the body and mental health.
Is CBD a Drug – CBD VS THC
If you are using CBD that does not have THC in it, you will not test positive for a drug screen looking for this. Means, If you are using CBD Oil that has 0% THC, then you don't have to worry about the Psychoactive effects of the THC. Now you don't have to worry failing drug screen test and having any of the negative side effects. You are just using an essential oil that's free of HTC constituent, it's only the good CBD that's present in this cannabis plant.
Mtiva CBD Oil and Its Benefits
Mtiva CBD Oil is all-natural, 100% organic, non-gmo and HTC free. Mtiva CBD Oil is very good for mental wellness as well as physical wellness. It has positive effects on individuals, suffering with trauma. Following are the best known benefits of Mtiva CBD oil:
Mtiva CBD Oil has pain-relieving effects

It can alleviate cancer-related symptoms

Might have neuroprotective properties

It can help treat acne

It can reduce anxiety and depression

It can work as a natural treatment for high blood pressure
And many other potential benefits. If you want to know more about CBD Oil benefits, then I encourage you to do your own research. Mtiva Premium CBD Full Spectrum Oil is coming very soon.
In this journey of launching Mtiva CBD Oil, we were responsible for creating the best quality custom CBD boxes for this amazing product. We were responsible for designing and making CBD boxes, CBD sticker labels to be pasted on the glass bottles.
We have made these boxes with great caution and best durability because these custom boxes were going to hold glass bottle with CBD oil in it. We used 14pt cardboard to keep the bottle safe from any damage while handling and shipping.
Custom CBD Boxes Requirements
Requirements for Custom CBD Boxes were very simple.
Style: Reverse straight tuck boxes
Dimensions of boxes: 4.25H x 1.25W x 1.25L in inches
Total quantity in boxes: 800 boxes
Dimensions for sticker labels: 2.75H x 1.75W in inches
Total quantity for Stickers Labels : 1000
Stock: 14pt cardboard
Colors: Full / 4 Color printing
Lamination: Matte
UV (ultra-violet): Spotting on the logo
Embossing: On all Logos
What we offer
Design: Free design support
Shipping: Free shipping in 8-10 business days after approval
3D Mockup: A free 3D mockup of the finished product
Before starting this project we were give the design for the boxes, that was not well designed and was not up to the printing standards. So we offered our client to create a new design Free of Cost.
Planning & Approval
No doubt about it, that planning is the most important phase in completing a successful project. Our planning team thinks carefully about all the major aspects to achieve 100% results and higher customer satisfaction.
After creating an error free plan, it's been shared with the sales team and the CEO of the company. After their approval, the plan was shared with the client. After some initial changes from the client, the plan was approved and ready to be executed.
Designing The Custom Boxes & Stickers Labels
After the approval of the plan, the first phase of the plan starts that is graphic design of the custom boxes & stickers, in the following steps.
1- Sketch Of the Custom Boxes & Sticker Labels
Even though sketching is a difficult task but making sketch for these custom boxes was not very difficult, because it was a simple reverse tuck box style. The dimensions were very clear and easy to follow and it took us small amount of time to come up with an accurate sketch.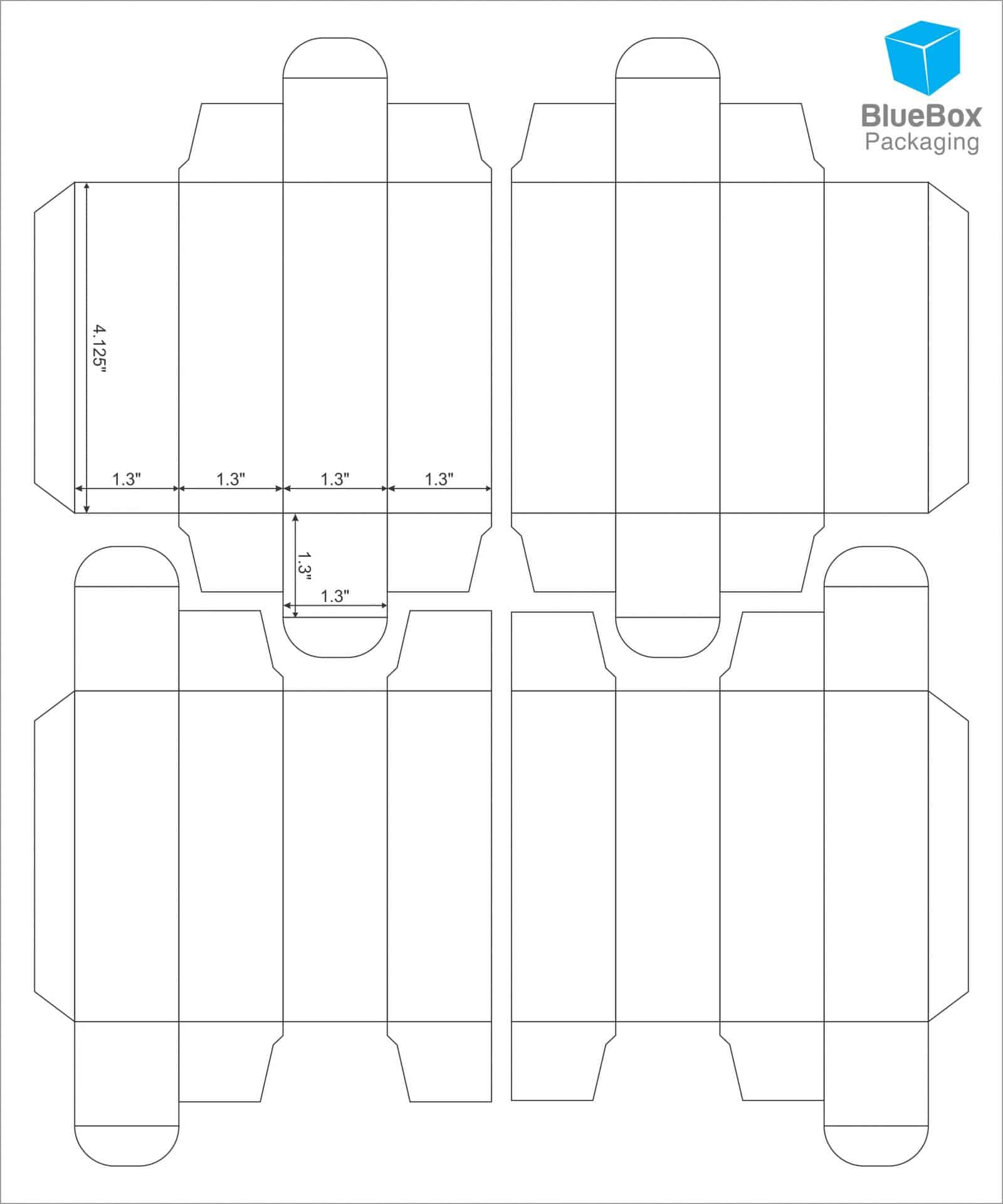 For sticker labels the sketch was very easy because of its simple dimensions.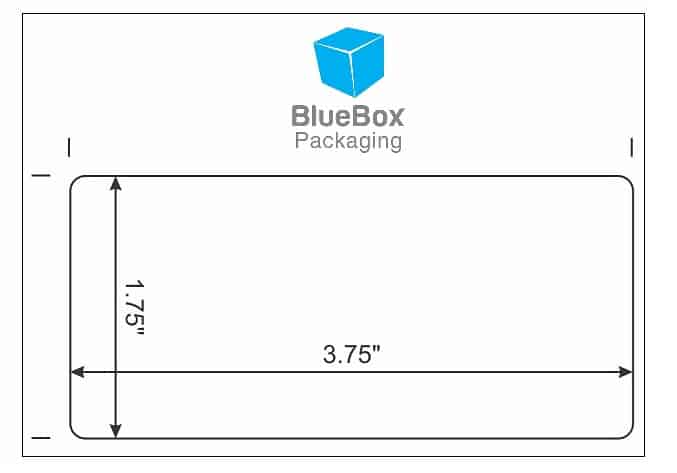 2- Images, Content & Color Scheme
Now its images, content & color schemes turn. This process was a little time taking because the boxes and sticker labels were going to be in 2 different ground colors that are Blue & Green. We used the content color scheme very carefully, that the same content color scheme looked very good on both ground colors.
After merging the sketch and images, content & color scheme, the initial design is completed. Aging Photoshop was used to reach here, and the print out is sent to the Q/A department for approval.
After some minor changes the design was approved. Now it's ready for clients approval.
Note:
We did not design the logo. The logo, images and content were given by the client.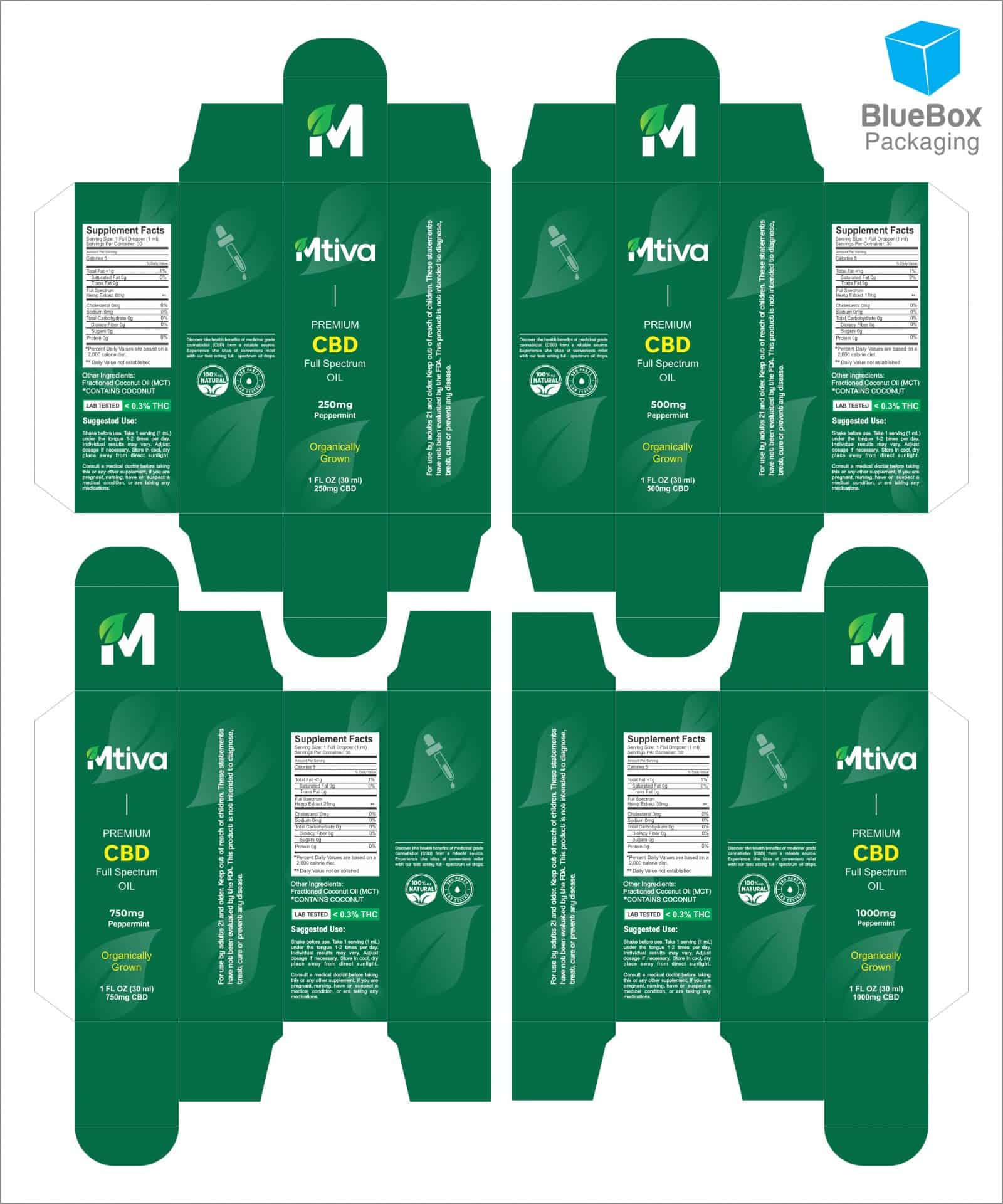 3- 3D Mockup Of the Custom Printed CBD Boxes & Sticker Labels
Now the best part that we love so much is creating the 3D mockup. This part shows us what the finished printed boxes & printed sticker labels will really look like. It helps the client to visually understand our idea behind the design and of-course the finished product.